Design & conception of hydraulic network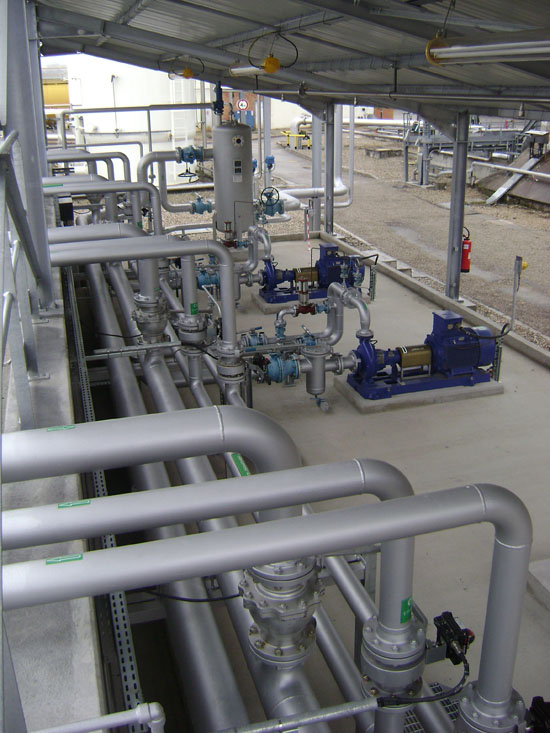 Requirements definition & choice of material
Installation of centrifugal pumps, volumetric, submerged…
Design of 2D / 3D implantation.
Hydraulic calculation notes,
(NPSH, HMT, efficiency, power etc.. )
Folder of supply conditions.
Safety management of zero flow condition, pressure, ipsotherme.
Vibration analysis.
Pumps lineages.
Electrical study: direct start, starter, frequency variation…
Integration in automation
Calculation notes of the the motor power depending on the process.
Metrological validation
Installation of gas separator …
Commissioning assistance
Performance test of the flow, pressure and the security process.
Turnkey :
We are able to design and build any type of pumping plant.
For any sectors.